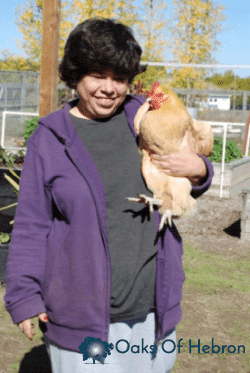 Quite often the question is asked as to how things are going at Oaks.  It's relatively easy to give a general answer about the current state of services.  It takes much more time to portray an accurate picture of the multitude of tasks and activities that are taking place on a daily basis.
The information below is an attempt to give a complete description of the services and individuals that Oaks is involved with.
Independent Living:
# of Clients = 56; # of Staff = 9
This program works with individuals who live either on their own in our community or, for some of our younger clients, they are living with their parents.  The purpose of this program is to provide a small amount of support to help the individual live successfully on their own.  These individuals generally receive between 5 and 25 hours of assistance per month.
Typical tasks that our staff assists these clients with include money management,  shopping, housekeeping and any other "whatever" it takes to navigate life as independently as possible.  These individuals will typically meet with their support staff as little as once a month whereas others may meet weekly.
Supported Living:
# of Clients = 45; # of Staff = 19
This program assists those individuals who require more support on a regular basis in order to live in our community.  These individuals may receive support ranging from 25 to 350 hours per month.  For those in the lower range of support, they will usually have someone who meets with them at least once a week and usually multiple days each week.  For the individuals in a higher range of hours, they are receiving daily assistance in their home due to their need for regular housekeeping tasks and meal preparation.  A few of these individuals have someone staying in their home overnight every day and for most hours each weekend.
Adult Development Center:
# of Clients = 16;
# of Staff = 4
This day program is what is commonly known as our Growing Together Farm.    The farm involves 1 acre of land on a shared piece of property located between Cotati and Sebastopol.  This is a program that takes place Monday through Friday from approximately 9:30 to 2:30.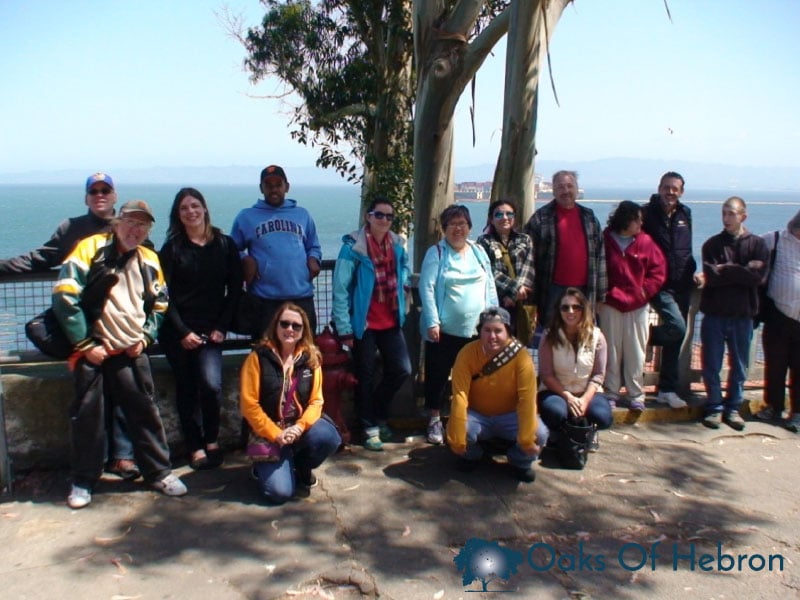 The Farm is an active outdoor agricultural program which produces a wide variety of vegetables, flowers, fruit and livestock.  Each day our team of farmers can be found planting seeds, pulling weeds, cultivating raised planting beds, harvesting fresh produce, feeding the hogs, chickens, and fish, or selling the accumulated produce.
Although not every day in Sonoma County is a favorable day to be outdoors, especially during this past winter, there are several other activities that our team is occupied with.  On these inclement weather days, there may be a trip to one of the local museums or exhibits, a shopping trip, or watching a movie together.  During the warmer months, you may find this group at the beach or at a local park for a walk.
Transportation:
# of Clients = 15;   # of Staff = 2
Since the vast majority of our clients do not drive, most of them require regular transportation to participate in our day program.  Each day we have two 8 or 10 passenger vans which circulate on a route both in the morning to pick up the participants then again in the afternoon to take them home.
Tailored Day Services:
# of Clients = 10; # of Staff = 2
This is the newest of our programs which are designed to assist those clients who are capable of participating in some form of either educational, volunteer, or work activity.  Most of these program participants desire to find part-time paid jobs.  Our staff works with each of these clients individually to help them find the activity that best suits them.
Our lead staff member in this program, Debby, has been very successful in finding job placements for several of the participants.  She has been able to help these clients acquire and maintain jobs at Safeway, Chuck E. Cheese, Alsco Linen Service, and Walmart.
Recreation:
# of Clients = 10 – 30, depending on activity
# of Staff = 1:4 ratio for most activities
# of Activities during past year = 34
Our recreational activities are a supplement to the other services that we provide.  While all of our other programs are paid for by the State of California, the recreation activities we coordinate are paid for by our clients and subsidized through our fundraising efforts.  We are able to keep the cost of these activities affordable through a combination of donations and discounts to various venues.  Funds that are generated through cash donations are used to pay for the cost of our staff participation so that we do not have to pass on those costs to the participants.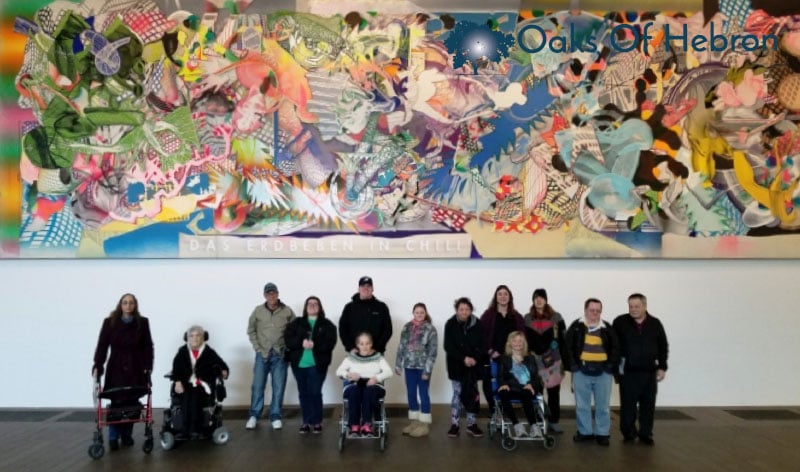 Activities which have taken place over the past year include: a variety of live shows at Luther Burbank Center, Giants & A's baseball games, Doran Beach, DeYoung Museum, Alcatraz Island, Disney on Ice performance, Japanese Tea Garden, bowling & pizza, overnight trip to Monterey Bay Aquarium, 4 day trip to San Diego, Western Railway Museum, Jelly Belly Factory, and the Academy of Science.